NEW DATE: MEET Show moves to 2021
For Immediate Release
July 29, 2020
Moncton, NB – The producers and four sponsoring associations of the MEET Show are announcing revised dates for this year's edition of the event.
Originally set for May 2020 and postponed to November, the show committee has made the decision to hold the MEET Show on May 5 and 6, 2021 at the Moncton Coliseum.
"Although changing these dates wasn't an easy decision to make, it's a positive move for the show and we're ultimately pleased with a spring date," said Shawn Murphy, Show Manager. "This is a timeframe which has historically worked best for exhibitors and attendees. Our main priority is positioning the event for a safe and successful return, and this decision reflects that."
With many international and multi-national companies exhibiting and attending the show each year, cross-border travel is integral to the MEET Show. Health guidelines and company policies surrounding international travel will remain uncertain in the months ahead, and the show committee felt confident that moving to Spring 2021 was simply the best way to include the widest audience possible.
As planned previously, the rescheduled event will continue to incorporate all the features that delegates have come to enjoy throughout the four-decade history of the show, including: a networking reception; educational seminar program; and the 6th Biennial MEET Innovation Awards. 
The MEET Show is the second-largest industry event of its type in Canada, and the largest trade event east of Montreal. It features some 400 companies over 100,000+ square feet of sold-out exhibit space in the Moncton Coliseum Complex. Every two years, it welcomes over 6,000 attendees – including contractors, developers, engineers, architects, tradespeople, building managers, distributors, utilities and virtually anybody involved in the industrial, institutional, commercial and residential sectors.
For more information: 
Shawn Murphy, Show Manager
Master Promotions Ltd.
smurphy@mpltd.ca
1-888-454-7469
EXHIBIT IN THE SHOW
This is your chance to put your cutting-edge products in front of thousands of buyers – from contractors to developers, government, and everything in between.
VISIT THE SHOW
Visit the MEET Show to see what's on the horizon in your industry. The latest products, great networking opportunities, and more.
DATE & TIME
Wednesday, May 5, 2021
9:00 am – 5:00 pm
Thursday, May 6, 2021
9:00am - 4:00pm
Location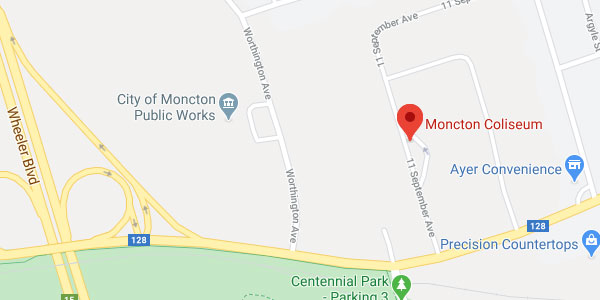 Moncton Coliseum Complex
377 Killam Drive, Unit 100
Moncton, New Brunswick
E1C 3T1
(506) 857-4100