About The Show
As our nation works to stabilize our economy, expositions will play a key role in bringing people back together, with health and safety top of mind. Canada is ready to get back to business. And while online marketing has aided through some difficult times, the fact remains: there's no substitute for face-to-face.
Both face-to-face business and networking opportunities that shows provide will pave the way for further recovery and we are happy to be returning for 2022.
Don't miss the 24th edition of the Mechanical Electrical Electronic Technology (MEET) Show!
You'll find some of the very latest products and services currently available to the mechanical and electrical industries. The event will also feature an Industry Dinner, a comprehensive seminar program, as well as recognition of innovative products with the 5th biennial 'MEET Innovation Awards'.
The success of the MEET Show is stronger because of partnerships with the four sponsoring associations. Representatives from each of these associations form the volunteer-based Show Committee and proceeds generated from the show are used by the associations for education, seminars, scholarships, research, and chapter/section promotion.
Education & Dialogue
MEET is more than just a trade show. The four sponsoring associations, CIPH, Electro-Federation Canada, IES, and ACME, are committed to offering a strong educational component. This includes thought-provoking and topical seminars that will complement the trade show, draw qualified buyers to the event, and increase value for all attendees.
Stay tuned for the schedule as the show approaches.
INNOVATION AWARDS
MEET is pleased to present the 'MEET Innovation Awards' at the show. The purpose of these awards is to recognize innovative products in the industry. An award will be presented for each of the participating industries.
Date, Time & Location
Wednesday, May 4, 2022
9:00 am – 5:00 pm
Thursday, May 5, 2022
9:00 am – 4:00 pm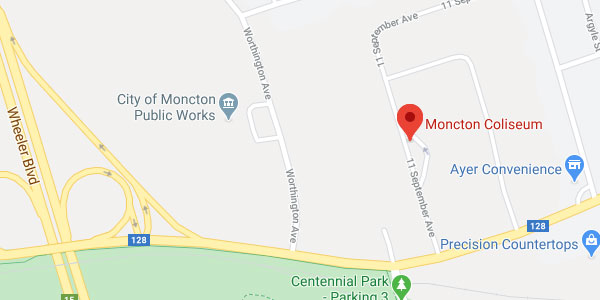 Moncton Coliseum Complex
377 Killam Drive, Unit 100
Moncton, New Brunswick
E1C 3T1
(506) 857-4100
2018 Exhibitor List
3M Canada
A. M.T.S. Ltd.
A.O. Smith
ABB
Acquaer Pumps
Acudor Products Ltd
Acuity Brands Lighting
Advanced Energy Management
Advanced Test Equipment Rentals
Aerco Boiler
Aermec Free Cooling Chillers & Heat Pumps
Aimlite Corp.
Airia Brands Inc. (LIFEBREATH)
Alltemp Products
Anamet Canada Inc
Ancamna Sales
Anvil International
Apollo Flow Control (Conbraco)
Appleton Electric
Aquatech / Lochinvar
Aquavap Indotec Agencies NB/NS Inc.
Arlington Industries Inc.
Armstrong Fluid Technology
ArnoCanali
ASCO Numatics
ASHRAE NB PEI Chapter
Atlantic Purification Systems Ltd.
Atmosphere
Axiom Industries Ltd.
Axis Lighting
Beautech NB inc.
Beghelli Canada Inc.
Bel Products
Belden Canada Inc.
Belimo Canada
Bell & Gossett a Xylem brand
Bell Mobility
Bemis Manufacturing / Caroma Products
BFAL HVAC Equipment Sales
BFAL HVAC Equipment Sales
Bibby-Ste-Croix
BJ Take
Blanco Canada
BMI Canada Inc.
Bock Water Heaters
Bosch Thermotechnology
Boshart Industries
Bow Plumbing Group
Bradford White Canada
Brady Corporation
Britech Corp
BRK Canada
Bruce Sutherland Associates Limited
Bruce Sutherland Associates Ltd.
CADDY / Pentair
CAG Cooling Solutions
Calbrite
Calefactio Solutions inc.
Caleffi North America
Camfil Canada Inc.
Canadian Hydronics Council
Canadian Institute of Plumbing
Canadian Technical Tape Ltd
Canadian Water Quality Association
Canature WaterGroup
Canplas Industries Ltd.
Carlo Cavazzi (Canada) Inc.
Carmichael
CB Supplies Ltd.
CCTF Corporation
Centrotherm Eco Systems
CGC Group (list as Bulldog)
Champion Fiberglass
Chubb Edwards
Cimco Refrigeration
Cleaver Brooks
Columbia-MBF a part of Atkore International
Comac Corporation Inc.
Continental Fan Canada Inc.
Contraste
Controls & Equipment
Convectair
CPS Products
CREE
CSA Enterprises Limited
CT Sales
Current, powered by GE
Curtis Agencies Ltd
Cyclone Lighting
dahl Brothers Canada Limited
Daikin AC
Danfoss/Vacon Variable Frequency Drives
Delta Breez Residential Exhaust Fans
Delta Electronics (Americas).
Delta Transformers
Dettson Industries
Dialight
Dimplex North America Ltd.
Direct Air
DLL Financial Services Canada Inc.
Dobbin Sales Ltd.
Dyson
E.S. Gallagher Sales Ltd.
Eastern Foundry & Fittings Inc.
Eaton
EIKO Canada
Electrical Business
Electrical Line Magazine
Electro-Federation Canada
Emergi lite
Energy Efficient Lighting Ltd.
Enertrak inc.
Engineered Air
Engineered Solutions Can
EPSON
EXM Manufacturing Ltd.
Fantech
Federal Signal Corporation
FERNCO Connectors / Source One Environmental
Filtration Plus Limited
mike
Flexmaster Canada Limited
FLIR Systems Inc.
Fluidmaster
Fluke Electronics Canada LP
Foremost International
Franke Kindred Canada Limited
Franklin Electric
Fujitsu
Fulton Boiler Works
Functional Devices
Fusetek
G&G LED
G.F. Thompson Co. Ltd.
Gastite
GE Automation
General Cable
General Wire Spring
Giant Factories Inc.
Global Mechanical Systems Ltd.
Global Rental Canada ULC
Globe Union Canada
Granby Industries
Great Lakes Copper Ltd.
Greenlee
Grundfos Canada
Haier Ductless Air Systems, Heat Pumps
Hammond Manufacturing
Hammond Power Solutions
Hathorn Corporation
Haws
Heat-Flo Inc.
Heating, Refrigeration and Air Conditioning Institute of Canada (HRAI)
Heat-Line
Hilti (Canada) Corp.
Hoffman
Holophane Lighting Inc.
Honeywell
Honeywell Residential
HPAC Magazine
Hubbell Canada Lighting
Hubbell Canada LP
Hubbell Water Heaters
Hussmann Canada Inc.
Hydel, Division of Circa
Hydronic Systems Canada Inc.
IBC Boiler
IDEAL Industries Canada Corp.
IES Maritime Sections
Illumitex
ILSCO
Imperial Manufacturing Group
Industrial Chimney Company (ICC)
inField Solutions
Insinkerator
Insuguard
Intellimeter Canada Inc.
Intermatic Canada
Intertek Test Services NA Lts
IPEX Electrical Inc.
IPEX Inc.
Ivan's Audio Visual
J.F. Taylor Enterprises Ltd.
John Guest USA Inc.
John L. Schultz Ltd.
Johnson Controls
Jumo Canada Inc.
Kerr Controls Limited
Kidde Canada
Klein Tools
KoCoS Canada Inc.
l2
Lapp Group Canada
LEDVANCE
Legrand (Wattstopper)
Legrand Canada
Lenze Americas
Leotek Electronics USA, LLC
Leviton
LG Electronics Canada Inc.
Liberty Pumps
Light Efficient Design
Lind Equipment
Liteline Corporation
Litetec
LIXIL Canada
Longevity Acrylics Inc.
Lovato Electric Group
Lumacell (Thomas & Betts)
Lumca Inc.
Lumenpulse Group
Lutron Canada
LynCar Inc & Waterline Products Co. Limited
M.A. Stewart & Sons Ltd
MAAX Bath
MacLeod and Grant Ltd.
Mafna
Magic Lite
Mainline Backflow Products
Makita Canada Inc
Maritime Geothermal
Masco Canada
Megger
MELTRIC Corporation
Mennekes Industrial Plugs, Receptacles and Disconnects
Mersen Canada Toronto Inc.
Mestek Canada
Mifab Inc.
Milwaukee Tools
Mirolin Industries Inc.
Mission Rubber
Miura Canada
Modine
Modine Manufacturing
Moen
Molex Canada
Morris/Lee Ltd.
Munden Enterprises
Napoleon Heating & Cooling
Navien Inc.
NB Power
NCI
NESCO
New Brunswick Backflow Prevention Association
New Brunswick Society of Certified Engineering Technicians and Technologists (NBSCETT)
NEWMAC - United States Stove Company
Next Sales and Marketing
Nortec
Northern Cables Inc.
NTI
Oatey Canada Supply Chain Services Co.
Oceania Baths Inc.
Oilon US Inc.
Omron Automation Americas
Ontor Limited
OS&B
Ouellet Canada Inc.
Panasonic Canada Inc.
Panduit Canada
Pfister Faucets
Philips Lighting Canada
Phoenix Contact Ltd.
Phoenix Contact Ltd.
Piller Power Systems
Plumbing & HVAC
Powell Canada Inc.
Power Survey International
Priority Wire & Cable
Pro Kontrol
PROFLO
QPS Evaluation Services Inc.
RAB Design Lighting
Rack-A-Tiers
Radiodetection / SPX Pipe and Cable Locators
Rafales Agencies Inc.
Ralston Metal
RC Lighting
Ready-Lite (Thomas & Betts)
REED Manufacturing Company
Rehau
Reliable Controls
Reliance Worldwide Corporation (Canada) Inc.
Rheem Canada Ltd.
RIDGID
Riello (RTC Boiler)
Rinnai Corporation
Riobel
Rittal Systems
RobertShaw
Rockwell Automation
Rogers Electric and Machine
Rosenberg Commercial and Industrial Fans
Rotalec Canada Inc.
Roth North America
Royal Building Products
S&D Lighting Group Limited
Salus Controls North America
Samsung HVAC
Saniflo Canada
Satco Products of Canada Inc.
Schmersal Canada
Schneider Electric Canada Inc.
Schwank
SEC Heat Exchangers
Security Chimneys
Selkirk Canada
Serge Baril & Ass. Inc.
Sharp Heat Pumps
SIC Marking Canada
SICK Ltd. (Canada)
Siemens Canada Limited
Siemens Canada Limited
Sioux Chief Manufacturing Company
Slant / Fin Ltd./Ltee.
Smillie McAdams Summerlin Ltd.
SolidCAD, a Cansel Company
Sommers Motor Generator Sales Ltd
Spark Electric Vehicle Charging Solutions Inc.
Spartan Peripheral Devices
Spartherm
Specified Solutions Limited
SpeedClean
Sporlan Division, Parker Hannifin
Sprecher + Schuh
Standard Products Inc.
Stanley Black & Decker (DeWALT, Lenox, hilmor & Irwin)
Stanpro Lighting
Stelpro
Sunrise Tradex Corp.
Superior Radiant Products
Taco Canada Ltd.
TCP Lighting
Technoform Industries Limited
Techspan Industries Inc.
tekmar - A WATTS Brand
Teseo Canada
The Master Group
The Stresscrete Group
ThermaRay Inc.
Thermo 2000 Inc.
Thermo Products
Thermon Heating Systems, Inc.
Thomas & Betts (A member of the ABB Group)
Thomas Industrial Sales Ltd.
TMS Lighting
Toromont Cat
Trane Canada
Trident Pump & Filtration Ltd.
TriStar Mercedes-Benz
Troy Life and Fire Safety Limited
TTL Supply Ltd.
Turolight
UE Systems
UEi Test Instruments
UNB
United Rentals Power & HVAC Div.
United Wire and Cable Inc.
Universal Power Solutions
Uponor Ltd.
Vaughn Heat Pump Water Heater
Venmar Ventilation ULC
Ventex Inc. - Alumavent Inc.
Vertiv IT Cooling Solutions and Thermal Management
Vertiv UPS and Power Quality Products
Victaulic
Viega LLC
Viessmann Manufacturing
Vipond Inc. (Atlantic Alarm- Notifier - Ultra Alarm)
VIQUA
Viscor Inc.
VistaCare Communications
Vortex Industries Inc.
W.R. Benjamin Products Ltd.
Wade Canada
Waldmann Lighting
Ward Manufacturing Canada
Warren Valve
Watts Water Technologies (Canada) Inc.
Webstone
Weil-McLain Canada
Weishaupt Canada
Werner Access Products Canada
Whalen Fan Coils & Heat Pumps
Wheeler-Rex
Wieland & Primax
Wilo
Woodford & Watco Manufacturing
York
Yorkland Controls / Johnson Controls
Zilmet
Zip Cable Tray Systems
Zitta
Zoeller Canada
Zurn Industries
Accommodations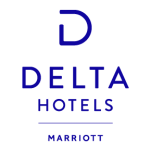 Delta Beausejour
750 Main Street
Moncton, NB E1C 1E6
Direct: 506-854-4344
Toll Free: 1-844-496-8551
Reservations
Group Rate: $185.00 - Delta Room
Group Name: Master Promotions MEET 2022
Cut-off Date: Monday, April 4, 2022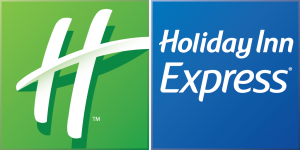 Holiday Inn Express & Suites
777 Mapleton Road,
Moncton, NB
E1G 2K5
$129.00 plus tax
Reserve by April 4, 2022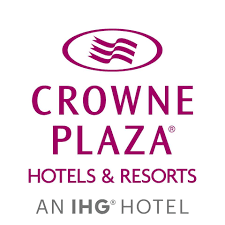 1005 Main Street
Moncton, NB
E1C 1G9
GROUP CODE: AF4
Reservations
Standard Room $169.00 plus tax
Executive Room $199.00 plus tax
Toll Free 1-866-854-4656
Direct 506-854-6340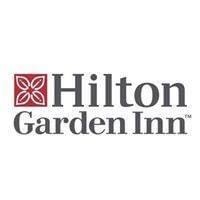 40 Highfield Street
Moncton, NB
E1C 5N3
C: 343-574-2345
$159.00 plus tax
Reservations
Hotel Direct Link: 506-382-3395
Mention MEET when making reservations
Reservation Cut-Off : Monday April 4, 2022
IMAGE GALLERY