ABOUT THE SHOW
The MEET Show has a proven track record with nearly three decades of success, is the second largest industry event of its kind in Canada, and the largest trade event east of Montreal. It is presented by four sponsoring associations: 
Atlantic Canada Mechanical Exhibitors (ACME)

The 2020 edition will once again see hundreds of exhibitors fill the Moncton Coliseum to take advantage of the best opportunity going to connect with contractors, developers, architects, engineers, tradespeople, personnel from municipal and provincial levels of government, and just about anybody involved in the industrial, commercial and residential sectors.
MEET offers a unique opportunity to market your products and services. From collecting qualified leads, to making sales right on the show floor, to building relationships… this show can help you accomplish all of this and more.
EXHIBIT PACKAGE & PRICING
EXHIBIT LIKE A PRO
This all-inclusive exhibit package is hands-down the best value the industry has to offer:
8' drapery backwall & 3' drapery sidewalls
Standard colour booth carpet
Forklift service to 5,000 lbs. (No special lifting equipment)
Daily booth cleaning
Container storage
Computerized registration system
Complimentary website listing
24-hour security
Complimentary pre-registration forms for your best customers
110-volt electrical outlet
PRICING: $16.00 per sq. ft. (100 sq. ft. minimum)
Book Space
To email your Space Rental Contract, please click the "Download" button to get a copy of the contract then send it in to us using the information on the form. To fill out the Space Rental Contract online, please click the "Online" button below.
Promotional Graphics
Help get the word out about the show! Let your customers know you'll be exhibiting with a handy web graphic, logo or banner that you can use to promote your presence. We've also got all the social media info you'll need. Please contact us if you need a high-res logo or have any questions.
2018 Exhibitor List
3M Canada
A.M.T.S. Ltd.
A.O. Smith WPC Canada
ABB
Acquaer Pumps
Acudor Products Ltd.
Acuity Brands Lighting
Advanced Energy Management
Advanced Test Equipment Rentals
AERCO Boilers
Aermec Free Cooling Chillers & Heat Pumps
Aimlite Corp.
Airia Brands Inc. (LIFEBREATH)
Alltemp Products
Anamet Canada Inc.
Ancamna Sales
Anvil International
Apollo Flow Control (Conbraco)
Appleton Electric
AquaTech / Lochinvar
Aquatherm
Aquavap Indotec Agencies
Arlington Industries Inc.
Armstrong Fluid Technology
ArnoCanali
ASCO Numatics
ASHRAE NB PEI Chapter
Atlantic Purification Systems Ltd.
Atmosphere
Axiom Industries Ltd.
Axis Lighting
Baltimore Aircoil Company
Barrett Sales
Beghelli Canada Inc.
Bel Products
Belden Canada Inc.
Belimo Canada
Bell & Gossett, a Xylem brand
Bell Mobility
Bemis Manufacturing / Caroma Products
Berner
BFAL HVAC Equipment Sales
Bibby-Ste-Croix
BJ Take
Blanco Canada
BMI Canada Inc.
Bock Water Heaters
Bosch Thermotechnology
Boshart Industries
Bow Plumbing Group
Bradford White Canada
Brady Corporation
Britech Corp.
BRK Canada
Brockway Enterprises
Bruce Sutherland Associates Ltd.
CADDY / Pentair
CAG Cooling Solutions
Calbrite
Calefactio Solutions Inc.
Caleffi North America
Camfil Canada Inc.
Canadian Hydronics Council
Canadian Institute of Plumbing & Heating
Canadian Technical Tape Ltd.
Canadian Water Quality Association
Canature WaterGroup
Canplas Industries Ltd.
Carlo Cavazzi (Canada) Inc.
Carmichael
Catalyst Sales and Marketing Inc.
CB Supplies Ltd.
CCTF Corporation
Centrotherm Eco Systems
CGC Group
Champion Fiberglass
Chubb Edwards
Cimco Refrigeration
Cleaver Brooks
Climateworx
Columbia-MBF, a part of Atkore International
Comac Corporation Inc.
Continental Fan Canada Inc.
Contrast
Controls & Equipment
Convectair
CPS Products
CREE
CSA Enterprises Ltd.
CT Sales
Current, powered by GE
Curtis Agencies Ltd.
Cyclone Lighting
dahl Brothers Canada Limited
Daikin AC
Danfoss/Vacon Variable Frequency Drives
Delta Breez Residential Exhaust Fans
Delta Electronics (Americas)
Delta Transformers
Dettson Industries
Dialight
Dimplex North America Ltd.
Direct Air
DLL Financial Services Canada Inc.
Dobbin Sales Ltd.
Dyson
E.S. Gallagher Sales Ltd.
Eastern Foundry & Fittings Inc.
Eaton
EIKO Canada
Electrical Business
Electrical Line Magazine
Electro-Federation Canada
ELP Marketing
Emergi-Lite
Energy Efficient Lighting Ltd.
Enertrak Inc.
Engineered Air
Engineered Solutions Can
EPSON
EXM Manufacturing Ltd.
Fantech
Federal Signal Corporation
FERNCO Connectors / Source One Environmental
Filtration Plus Limited
Fleurco Products
Flexmaster Canada Limited
FLIR Systems Inc.
Fluidmaster
Fluke Electronics Canada LP
Focus Electrical Sales
Foremost International
Franke Kindred Canada Limited
Franklin Electric
Fujitsu
Fulton Boiler Works
Functional Devices
Fusetek
G&G LED
G.F. Thompson Co. Ltd.
Gastite
GE Automation
General Cable
General Wire Spring
Giant Factories Inc.
Global Mechanical Systems Ltd.
Global Rental Canada ULC
Globe Union Canada
Granby Industries
Great Lakes Copper Ltd.
Greenlee
Grundfos Canada
Haier Ductless Air Systems, Heat Pumps
Hammond Manufacturing
Hammond Power Solutions
Harris Atlantic Sales
Hathorn Corporation
Haws
Heat-Flo Inc.
Heat-Line
Heating, Refrigeration & Air Conditioning Institute of Canada
Hilti (Canada) Corp.
Hitek Marketing Inc.
Hoffman
Holophane Lighting Inc.
Honeywell
Honeywell Residential
HPAC Magazine
Hubbell Canada Lighting
Hubbell Canada LP
Hubbell Water Heaters
Hussmann Canada Inc.
Hydel, Division of Circa
Hydro-Mechanical Sales Ltd.
Hydronic Systems Canada Inc.
IBC Boiler
IDEAL Industries Canada Corp.
IES Maritime Sections
Illumitex
ILSCO
Imperial Manufacturing Group
Industrial Chimney Company (ICC)
inField Solutions
Insinkerator
Insuguard
Intellimeter Canada Inc.
Intermatic Canada
Intertek Test Services NA Ltd.
IPEX Electrical Inc.
IPEX Inc.
Ivan's Audio Visual
J. Levandier Sales Inc.
J. Wright Sales Ltd.
J.F. Taylor Enterprises Ltd.
JBM Sales
John Guest USA Inc.
John L. Schultz Ltd.
Johnson Controls
Jumo Canada Inc.
Kerr Controls Limited
Kidde Canada
Klein Tools
KoCoS Canada Inc.
Lapp Group Canada
LEDVANCE
Legrand (Wattstopper)
Legrand Canada
Lenze Americas
Leotek Electronics USA, LLC
Leviton
LG Electronics Canada Inc.
Liberty Pumps
Light Efficient Design
Lind Equipment
Liteline Corporation
Litetec
LIXIL Canada
Longevity Acrylics Inc.
Lovato Electric Corp
Lumacell (Thomas & Betts)
Lumca Inc.
Lumenpulse Group
Lutron Canada
LynCar Inc. & Waterline Products Co. Limited
M.A. Stewart & Sons Ltd.
MAAX Bath
MacLeod & Grant Ltd.
Mafna
Magic Lite
Mainline Backflow Products
Makita Canada Inc.
Maritime Geothermal
Masco Canada
Mason Industries
Megger
MELTRIC Corporation
Mennekes Industrial Plugs, Receptacles & Disconnects
Mersen Canada Toronto Inc.
Mestek Canada
MGI Technology
Mifab Inc.
Milwaukee Tools
Mirolin Industries Inc.
Mission Rubber
Miura Canada
Modine Manufacturing
Moen
Molex Canada
Morris/Lee Ltd.
Munden Enterprise
Napoleon Heating & Cooling
Navien Inc.
NB Power
NCI
Neroh Tek Sales
NESCO
New Brunswick Backflow Prevention Association
NB Society of Certified Engineering Technicians & Technologists
NEWMAC - United States Stove Company
Next Sales and Marketing
Nortec
Northern Cables Inc.
NTI
Oatey Canada Supply Chain Services Co.
Oceania Baths Inc.
Oilon US Inc.
Omron Automation Americas
Ontor Limited
OS&B
Ouellet Canada Inc.
Panasonic Canada Inc.
Panduit Canada
Pfister Faucets
Philips Lighting Canada
Phoenix Contact Ltd.
Piller Power Systems
Plumbing & HVAC
Powell Canada Inc.
Power Survey International
Priority Wire & Cable
Pro Kontrol
PROFLO
QPS Evaluation Services Inc.
RAB Design Lighting
Rack-A-Tiers
Radiodetection / SPX Pipe and Cable Locators
Rafales Agencies Inc.
Ralston Metal
RC Lighting
Ready-Lite (Thomas & Betts)
REED Manufacturing Company
Rehau
Reliable Controls
Reliance Worldwide Corporation (Canada) Inc.
Rheem Canada Ltd.
RIDGID
Riello (RTC Boiler)
Riello Burners
Rinnai Corporation
Riobel
Rittal Systems
RobertShaw
Rockwell Automation
Rogers Electric & Machine
Rosemex
Rosenberg Commercial and Industrial Fans
Rotalec Canada Inc.
Roth North America
Royal Building Products
S&D Lighting Group Limited
Salus Controls North America
Samsung HVAC
Saniflo Canada
SAS Dectron
Satco Products of Canada Inc.
Schmersal Canada
Schneider Electric Canada Inc.
Schwank
Security Chimneys
Selkirk Canada
Serge Baril & Associates Inc.
Sharp Heat Pumps
Shoreline Mechanical Sales
SIC Marking Canada
SICK Ltd. (Canada)
Siemens Canada Limited
Sioux Chief Manufacturing Company
Slant / Fin Ltd./Ltee.
Smillie McAdams Summerlin Ltd.
Snyder Sales Group
SolidCAD, a Cansel Company
Sommers Motor Generator Sales Ltd.
Spark Electric Vehicle Charging Solutions Inc.
Spartan Peripheral Devices
Spartherm
Specified Solutions Limited
SpeedClean
Sporlan Division of Parker Hannifin
Sprecher + Schuh
Standard Products Inc.
Stanley Black & Decker (DeWALT, Lenox, Hilmor & Irwin)
Stanpro Lighting
Stelpro
Stielbel Eltron
Sunrise Tradex Corp.
Superior Radiant Products
Taco Canada Ltd.
TCP Lighting
Technoform Industries Limited
Techspan Industries Inc.
tekmar - A WATTS Brand
The Stresscrete Group
ThermaRay Inc.
Thermo 2000 Inc.
Thermo Products
Thermon Heating Systems, Inc.
Thomas & Betts (A member of the ABB Group)
Thomas Industrial Sales Ltd.
TMS Lighting
Toromont Cat
Trane Canada
Trident Pump & Filtration Ltd.
TriStar Mercedes-Benz
Troy Life and Fire Safety Limited
Trustek Sales Inc.
TTL Supply Ltd.
Turolight
UE Systems
UEi Test Instruments
UNB
United Rentals Power & HVAC Div.
United Wire and Cable Inc.
Universal Power Solutions
Uponor Ltd.
Vaughn Heat Pump Water Heater
Venmar Ventilation ULC
Ventex Inc. - Alumavent Inc.
Vertiv IT Cooling Solutions and Thermal Management
Vertiv UPS & Power Quality Products
Victaulic
Viega LLC
Viessmann Manufacturing
Vipond Inc. (Atlantic Alarm - Notifier - Ultra Alarm)
VIQUA
Viscor Inc.
VistaCare Communications
Vortex Industries Inc.
Voyager Sales Inc.
W.R. Benjamin Products Ltd.
Wade Canada
Waldmann Lighting
Ward Manufacturing Canada
Warren Valve
Watts Water Technologies (Canada) Inc.
Webstone
Weil-McLain Canada
Weishaupt Corporation
Werner Access Products Canada
Whalen Fan Coils & Heat Pumps
Wheeler-Rex
Wieland & Primax
Wilo
Woodford & Watco Manufacturing
York
Yorkland Controls / Johnson Controls
Zilmet
Zip Cable Tray Systems
Zitta
Zoeller Canada
Zurn Industries
Accommodations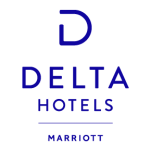 Delta Beausejour
750 Main Street
Moncton, NB E1C 1E6
Direct: 506-854-4344
Toll Free: 1-844-496-8551
Book your reservation online
Group Rate: $179.00 - Delta Room
Group Name: Master Promotions MEET 2020
Cut-off Date: April 6, 2020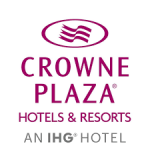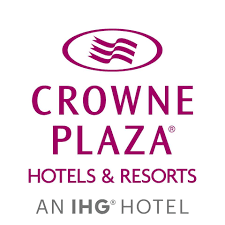 Crowne Plaza Moncton
1005 Main Street
Moncton, NB E1C 1G9
Direct: 506-853-3964
Toll Free: 1-866-854-4656
Group Rate: $169.00 - Standard Guest Room 1 Queen / $179.00 - Standard Guest Room 2 Queens / $199.00 - King Club Executive
Group Name: MEET Show / GK5
Cut-off Date: April 7, 2020
STAY TUNED - MORE PROPERTIES WILL BE ADDED SOON. 
Image Gallery